Chinese New Year is less than a month away! So today we will share with you some of the hottest Chinese New Year looks that you can get to welcome the year of the Fire Monkey!
1. Cherry Blossom Nails
If you are the classy kinda girl, then these nails are definitely for you. It seems pretty easy to do too. All you need is:
White nail polish
Gel top coat
2 Stabilo point 88 pens in red and black
If you are unsure of what you need to do, follow this
guide
. Pro shopping tip: Shop from
Hermo.my
and get 5.6% Cashback when you shop via
MilkADeal Cashback
.
Picture credit
here
.
2. Bright Red Lips
If you're the lazy kinda girl who can't be bothered to spend bucket loads of time with make-up, perhaps you could consider slapping on some shocking red lipstick this Chinese New Year!
For a longer lasting look, all you need is:
Lip balm (to moisturize your lips first)
Red liner
Concealer (so the colour stays on your lips longer)
Lipstick
Click here for a detailed
guide
. At RM75, our top pick for a bright red lipstick is definitely this gorgeous red by
3CE: Lip Color_Matte 3.5g [#701 Rondo]
. You can also find some great lip products from
HiShop.my
and
Althea
.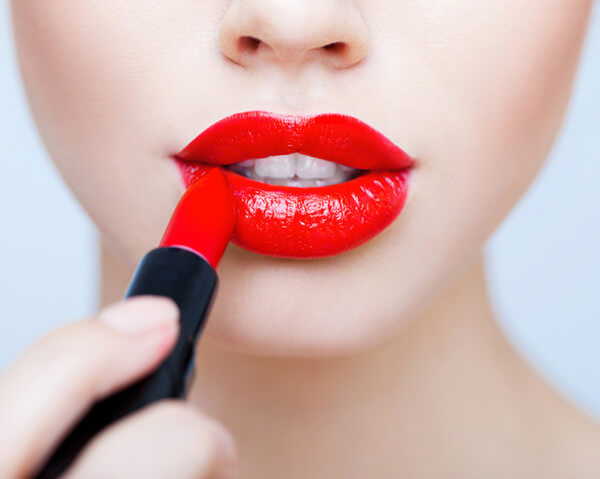 Picture credit
here
3. Dragon Eyes
Oh sorry, we forgot it's the year of the Monkey this year. But this dragon is so cute that we thought we would still let you have a look (in case it conjures other Chinese New Year make-up ideas).
4. Smokey Eyes
This look is smoking hot! Who says Chinese New Year must be all red?! Smokey eyes pair really well with blood red lips too. Here's a tutorial by a local Malaysian make-up pro,
Jasmine Tam
on how you can get that look.
5. The final look is just for laughs!
Showry
who has taken the world by storm shows you how some Koreans apply make-up.
---
Have a wonderful upcoming Chinese New Year guys! Be fabulous, stay gorgeous and enjoy yourselves this CNY!
Ps. Here's a bonus for you.
Get RM10 Bonus Cashback
from MilkADeal Cashback when you sign-up
here
. This offer is available exclusively for MOLPay users only. Offer is valid for new sign-ups who sign up before 15 February 2016 only. MilkADeal gives Cashback on your online purchases from all major e-commerce sites (including hotel booking sites). Cashback rates vary from store to store, from RM40 per transaction to up to 12% of your order value.